Experience Aoki Method, Evolved Alexander Technique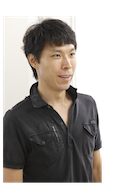 Your 1st lesson (mini-group lesson) is FREE!
It's no risk. Just asking questions would be fine. I just want you to know more.
Everybody has a different problem in their use of the body. In an online lesson, I can see the way you use your body, and I can give you specific advice tailored to you personally. I also give you effective exercises so that you can learn the new and advantageous way faster.

My lesson is different from ordinary Alexander Technique lessons. It is reasonable (no puzzles in theory), and what you need to do is clear so that you don't get lost. You will experience the feeling of lightness, smootheness, release, or less effort right in the lesson.

There will be a translation assistant in the group lesson (Robb Feldhaus), and he will facilitate communication.

What I can give you advice about:
posture
movement
speaking/voice
breathing
Some of the problems which can be improved are:
chronic back pain, neck/shoulder pain, knee/hip joint pain
stage fright
problem with the voice
problem of breathing
strain, efforful ways of doing
The applicable fields are:
playing musical instrument(any kind), singing
acting
playing sports(running, swimming, many game sports like tennis, soccer, baseball, etc.)
dancing (any kind)
house work/daily activity
working (sitting for a long time, typing, talking, repetitive movement, etc.)
Through this lessons, you will get:
better presence in public
better performance result
more ease in life
prevention from physical problems
You should take this lessons if you:
still have problem even after having AT lessons or other methods
have some puzzles in learning the AT or wondering whether you are doing all right or not
want to improve by yourself not just by the teacher in the lesson
want to explore our advantageous way of using the body
Testimonial
  Dr. Robb Feldhaus, Psychotherapist in US
  Bryan McElroy, GP(Family Doctor) and AT teacher in UK

Paul's teaching methods are remarkably simple, clear and effective. I enjoyed how he describes how we can use our support, the support structures of our bodies in a more advantageous way, than we do usually do in our familiar patterns. I found myself connecting with the floor through my feet. This is the foundation for the rest of my body. He illustrated clearly that I am a 3 dimensional expanding and contracting structure, and that if I hold tension, especially in my abdominal muscles, this interferes with my breathing in a very obvious way. I experienced this, in a little walking exercise and found that I was able to release a sense of contraction in my abdominal muscles and my breathe deepened. It felt great.
I think Paul has a profound understanding of how the body works as a whole and a great talent in the field of Alexander technique teaching. It is rare to come across someone who can articulate ideas so clearly that learning is quick and effortless. I think he has the potential to help many, many people with posture, mechanical back pain issues, or anyone who feels that they are holding bodily tension. I would highly recommend him as a teacher.
Lesson description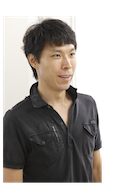 There are 2 lesson types: Mini-group lesson and Private lesson.
1. Mini-group Lesson
1 & half hour session
Starting every Thursday 19:30 (GMT-4, EST for US)
1-3 people
4 lessons for US$160 (PayPal)
need reservation
Translation assistant (Robb Feldhaus*) will join the session (Robb will help my English speaking and my understanding of attendants' English)
Zoom (web application) will be used for the session
Your 1st lesson is now FREE of charge!
2. Private Lesson
50 min session
[For US] 19:30 – 21:30 on Tuesday, Wednesday, or Friday (GMT-4, EST for US)
[For Europe] 08:00 – 12:00 on Monday or Tuesday (GMT±0)
1 lesson for US$80 (PayPal) and 6 lessons for US$420 (PayPal)
need reservation
recommend to take 6 or more lessons
Zoom (web application) will be used for the session

Lesson Request Form